About
Our Mission
At Cambria Consultants our mission is simple.  With a workforce of experienced and seasoned  design/project engineers (average experience of 30 plus years) we provide both innovative and cost effective engineering solutions for our customers emphasizing the efforts be done in a safe and environmentally acceptable manner.  This includes taking these solutions from conception, through detail design and finally construction assistance with capabilities to both design and manage these solutions.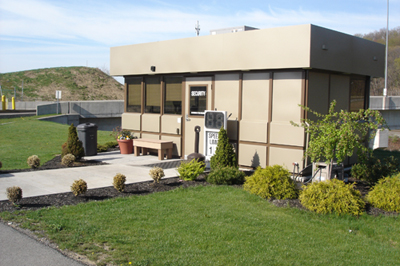 Cambria Consulting, Inc ( CCI) located in Johnstown, PA is a multi-faceted engineering organization that provides Civil, Structural, Electrical , Mechanical, Quality Assurance, Computer Aided Drafting, Project Management & permitting services to a variety of industrial clients.
CCI is a hands-on low overhead organization with a direct engineer to client relationship.
Personnel employed have extensive experience in the above mentioned disciplines and are proficient in ASME, AISC, & NEC Codes compliance.
Civil & Structural inspections & assessments are performed to identify areas of concern for future funding considerations as well as for immediate remediation.
In addition to our on-staff personnel, CCI has working relationships with other multi- disciplined engineering organizations to provide additional specific expertise and depth on an as-needed basis.
Partial project listing to outline range of services provided:
Additions to dust collection system – design to increase the number of pickup points with the addition of a booster blower and associated ductwork Also, involved concrete foundations, steel ducting supports, electrical power & control and CAD. An electrical load study was also performed at identified power source.
Control valve by-pass – added manual control valve and isolation block valves to enable maintenance on automatic control valve while system remains in operation. Provided client with sketches, B/M listing, vendor catalog cuts & Scope of Work for installation by plant maintenance force. Plant drawings as-built after installation.
Plant Guard House – provided civil & electrical design, Project Mgt, Construction Mgt, CAD & permitting to locate & install prefabricated guard house at a major industrial facility.
Boiler Roof structural assessment – provided on-site inspection and design for remediation during short plant shutdown. CCI worked alongside client maintenance personnel providing the design via sketches as the work progressed.
Plant road rail overpass – provided assessment and remediation design for deteriorating concrete abutments.
Provided spreader beam design and rigging layout to offload and set in place large industrial boiler.
Provided CAD services to a steel fabricator for a rush project involving a large quantity of structural steel.
Performed Structural Inspections on numerous electric generation station coal handling facilities.